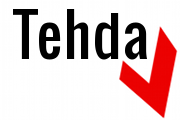 Tehda connects you to TeuxDeux, the simple, designy todo app.
It's the easiest way to track your todo list. Simply one page per day, with your tasks for that day.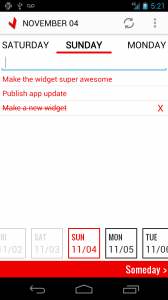 Type a todo into the box at the top to add it to your list.  Tap a todo to mark it done. Tap the left and right arrows to look at a different day.
Tap and hold a todo to drag it to a different spot in the list, or drag over one of the days on the bottom bar to move it to another day.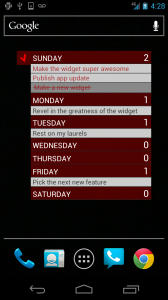 Use the homescreen widget to see your upcoming todos at a glance.
Organizing your life has never been simpler.  Buy it from the Play Store today.
Scan this QR code from your Android phone to find Tehda in the Play Store
[or click here to learn about QR codes]